The UK's innovation agency, Innovate UK, has selected 49 projects to co-fund. Each project is focused on development of cutting-edge technology in manufacturing and materials.
About the project
The cooperative, distributed control technology being developed by Spiro Control provides a way for manufacturers in the continuous process industries to achieve significant efficiency gains by optimizing how process operations interact. For example, an ethylene plant could increase operating capacity by 2-4% through plant-wide optimisation compared to localised unit optimisation, with a financial benefit of £ 2-6 million per year.
Traditional technology for plant-wide optimisation involves complex mega projects where plant-wide optimization can only be achieved through a complex centralised controller. The game-changing element of our technology is to remove the need for a centralised controller. Instead the solution consists of localized multivariable controllers installed on edge devices that are distributed throughout a plant. Each localized controller is designed to control a specific process operation but then shares real-time data with other controllers on other edge devices. This sharing of information enables all connected controllers to cooperate and account for process interactions to solve a plant-wide objective function. The unique capability this gives us is that we can continuously build towards plant-wide optimisation in a simple modular fashion; starting with one edge device and continuously expanding in a plug & play fashion. The key is that each module added is aware of the global objective function and works towards this goal.
Below are a few slides taken from a presentation we gave at a recent IChemE conference. The full presentation can be accessed here: Allocating automation functions within an IIoT architecture.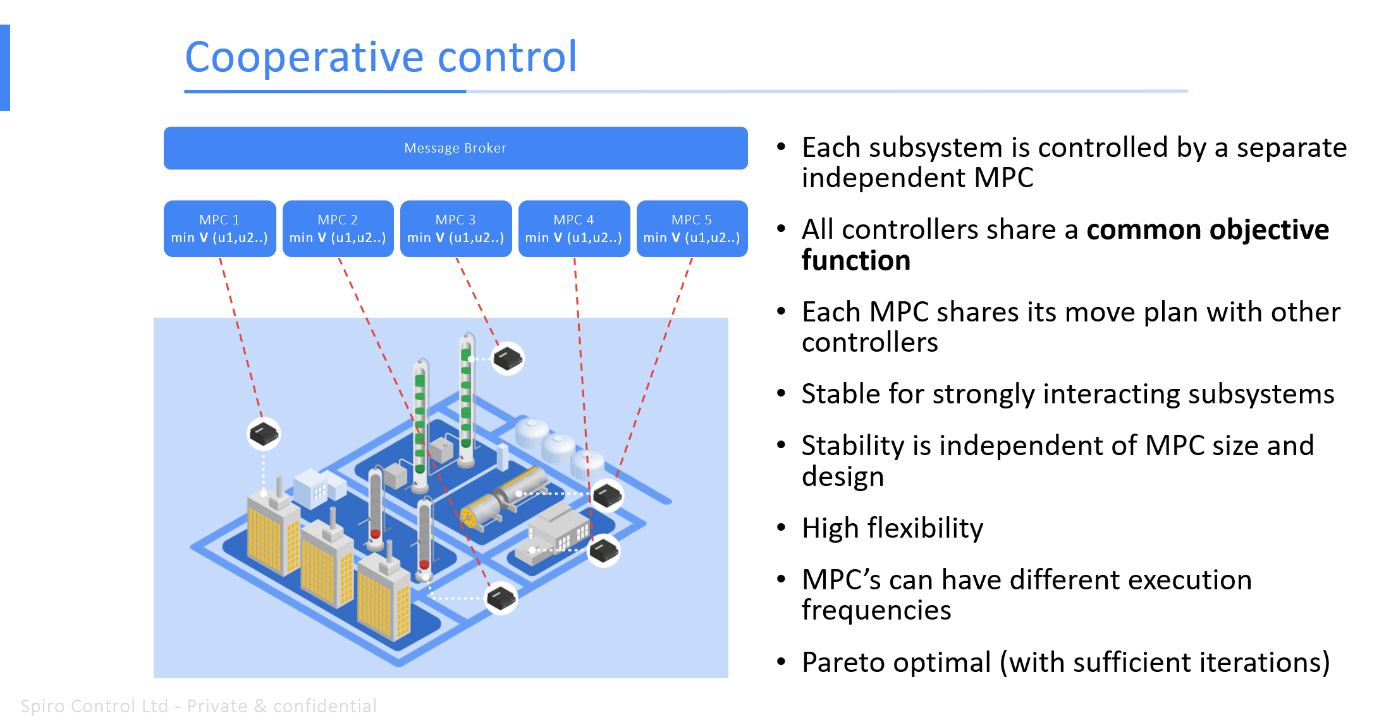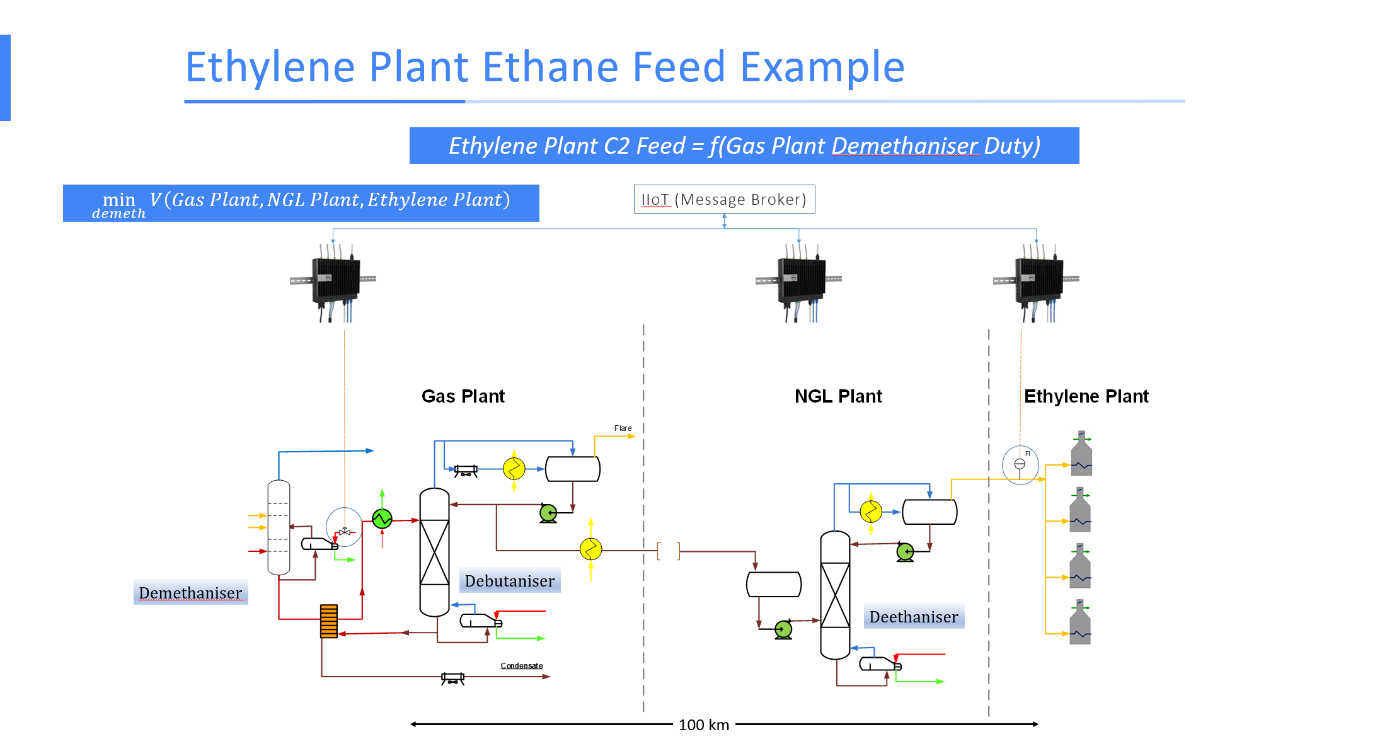 Spiro Control officially launched the cooperative, distributed control project on 3 July 2017.
As part of the project we are able to take on a limited number of partners to trial parts of the technology. If you are interested in participating email [email protected].
Edge technology
We firmly believe that edge technology is going to play a critical role as plant network architectures evolve to cope with the exponential growth in data being created by IIoT and Industry 4.0. If you want to read more on this here are a few articles on the topic including a blog we wrote:
About Innovate UK
Innovate UK is the UK's innovation agency. It works with people, companies and partner organisations to find and drive the science and technology innovations that will grow the UK economy.
For further information visit www.innovateuk.gov.uk.
About Spiro Control
Spiro Control match industrial control expertise with a portfolio of data analytics and real-time control applications for the process industry. Uniquely, these applications are embedded into an edge device that ingests real-time plant data. Spiro Control has helped some of the world's leading refining and petrochemical producers to improve the efficiency of their operations.